Invisalign® Treatment in Peoria, AZ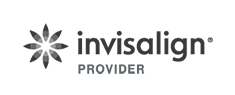 Today, there are many options available when it comes to straightening your teeth. One of the most comfortable, convenient, and discreet alternatives to traditional metal braces is Invisalign. A consultation with our orthodontist, Dr. Shipley, can determine if Invisalign is right for you!
Dr. Shipley's Invisalign Experience
Dr. Shipley has treated with Invisalign for 11 years completing between 600 and 700 cases. He is in the top 2% of Invisalign providers and is an Elite Preferred Provider. Dr. Shipley actively participates in several Invisalign study clubs, lectures for Invisalign, and attends continuing education courses to stay up to date on the latest Invisalign advancements. His experience and knowledge speaks for itself! He is simply the best in the Peoria, AZ area!
If you would like more information or would like to schedule an Invisalign consultation with Dr. Shipley, please request an appointment online or contact our Peoria orthodontist office today! We hope to hear from you soon!
What is Invisalign?
Invisalign uses a series of invisible, removable, and comfortable aligners that no one can tell you're even wearing. Since the aligners are removable, you can eat and drink what you want while in treatment. Invisalign makes brushing and flossing a breeze and is also much more comfortable than their metal and wire counterparts.
What is Invisalign Treatment Like?
At your initial consultation, Dr. Shipley will assess your orthodontic needs and determine whether or not you are a good candidate for Invisalign. Because of his extensive training and experience, he is able to treat most patients who wish to straighten their teeth with Invisalign.
To plan your treatment and make your clear, Invisalign aligners, we use an iTero® 3D digital scanner which eliminates the mess of traditional impressions and is much more efficient, reducing the need to recall patients to re-take impressions. You wear each set of aligners for about two weeks, removing them only to eat, drink, brush, and floss. As you replace each aligner with the next in the series, your teeth will move — little by little — until they have straightened to the final position Dr. Shipley has prescribed. During treatment, you will visit our orthodontic practice about once every six weeks to ensure that your teeth are moving as planned. On average, our patients' total treatment time is between 12 and 18 months.
Once you have finished your Invisalign treatment, you will be given a retainer to wear to keep that beautiful smile straight for a lifetime.
Invisalign and the Invisalign logo, among others, are trademarks of Align Technology, Inc., and are registered in the U.S. and other countries.